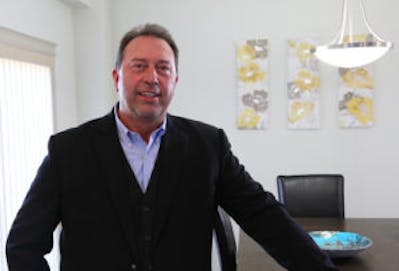 In my 20 years as a licenced realtor, I can honestly say that since joining 2% Realty in 2009, my career, and quite honestly, my quality of life has changed dramatically. Prior to 2% Realty, I was with a local Re/Max brokerage & a part of a large team, with scripted sales pitches & hard sell tactics… And I was very successful at it, being a top producer for our team. However, it got to the point where I realized the hard sell was not for me…
That's when 2% Realty entered my world… it was an easy transition for me to join 2% Realty, and in fact I was the first agent in the office. Years later, I still have the same passion for this company that I had on day one… enough so that I now own 2% Realty Airdrie, which has been the center of my attention for the last few years!
My career as a real estate professional is very rewarding, yet challenging at the same time, however that really goes with the job! I thrive on helping my clients…  it's not just simply buying & selling, it's helping to achieve their goals, whether it be a first-time homebuyer or a seasoned investor, all my clients receive my upmost dedication & professional expertise.
Growing up on a Saskatchewan farm with 7 siblings, is where my early competitiveness & drive comes from, as I quickly realized that I had to fight hard for my piece of the pie…  literally!!  Prior to moving to Calgary in 1997 & writing my real estate license, I spent 11 years in Jasper, with a rewarding career managing pubs, restaurants & hotels.
In my downtime, I'm a dedicated family guy, and like to get out to the mountains as much as possible to hike, bike, fish, camp & simply recharge! 
When you're ready for your next move, contact me & we can create a plan you're excited about!